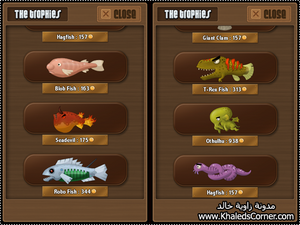 Seadevil (Made on Apr 2013)
Seadevil is the 35th fish in TRANQUIL SEA.
Edit
It is encountered after the Blob Fish and before the Robo Fish.
SERIOUSLY,WHY WOULD THERE BE A SEADEVIL
BUT NO SEAANGEL?!
It gives you a worth $175.
Seadevil is only found after 1,235 metres deep.
Edit
Please add your comments below.
30 Apr 2013